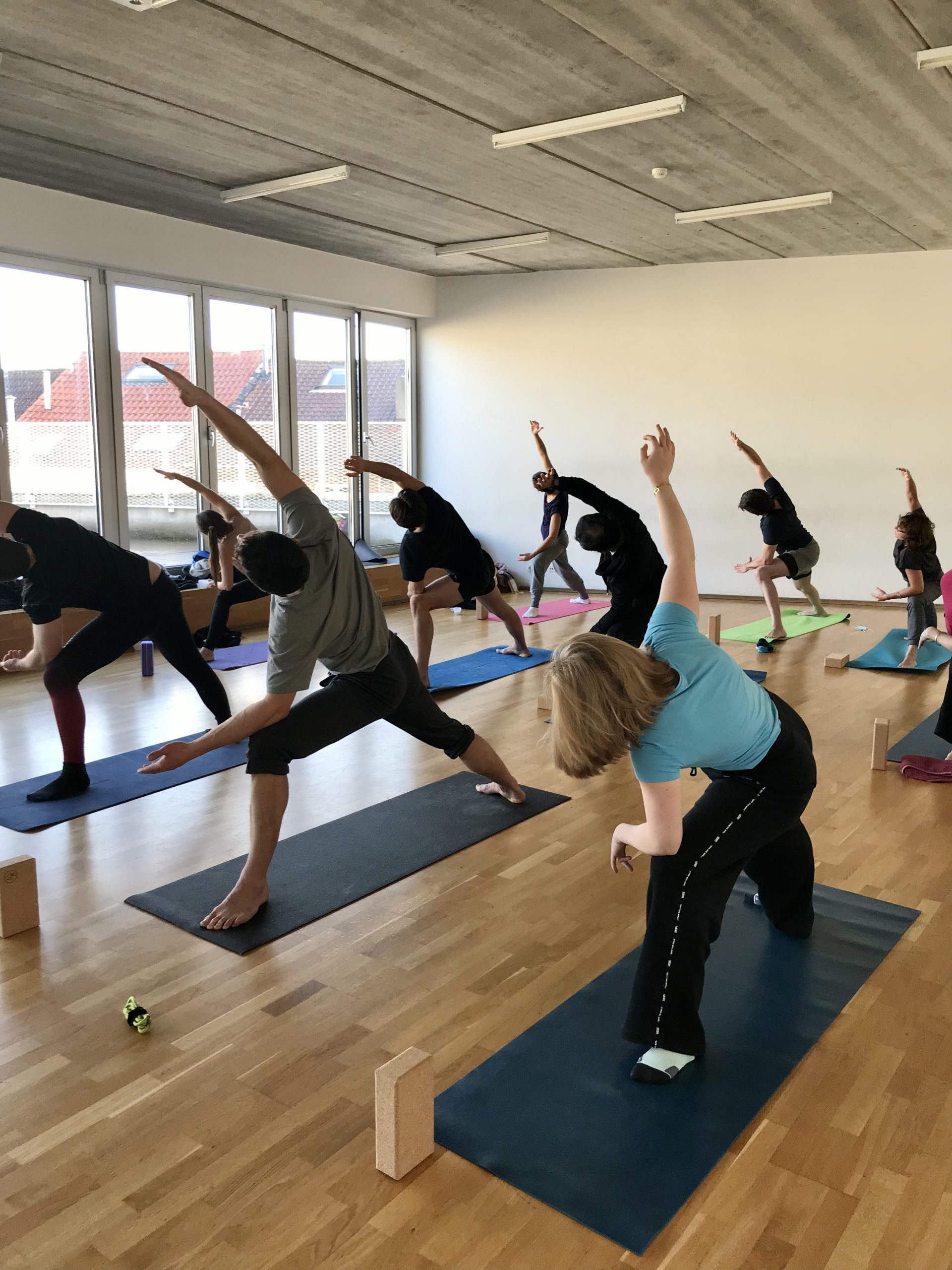 VINYASA YOGA
Vinyasa is a dynamic yoga class that blends core strengthening, flexibility, alignment precision and breath awareness for a balanced practice where you smoothly transition through postures following the rhythm of your breath, meditating in motion.
This class will help you strengthen your core muscles – crucial for protecting your internal organs and spine, and maintaining your posture – and improve your flexibility, mobility, coordination and balance. 
YOGAZAZ's classes typically start with a short meditation session and/or pranayama (breathing exercise), followed by a warm-up phase (incl. sitting postures, core strengthening exercises, etc.), and then continue with a fluid sequence of dynamic postures inspired by a specific theme (focus on a part of the body, a peak pose, an intention, etc.). Classes always end with some lower-intensity stretching postures, followed by a relaxation phase to calm the body and mind. 
Group classes are always adapted to the students' level (beginner to advanced). Different options are always offered, so that every student can adapt the practice to their own needs, depending on whether one wants to stay in their comfort zone or challenge themselves a little further.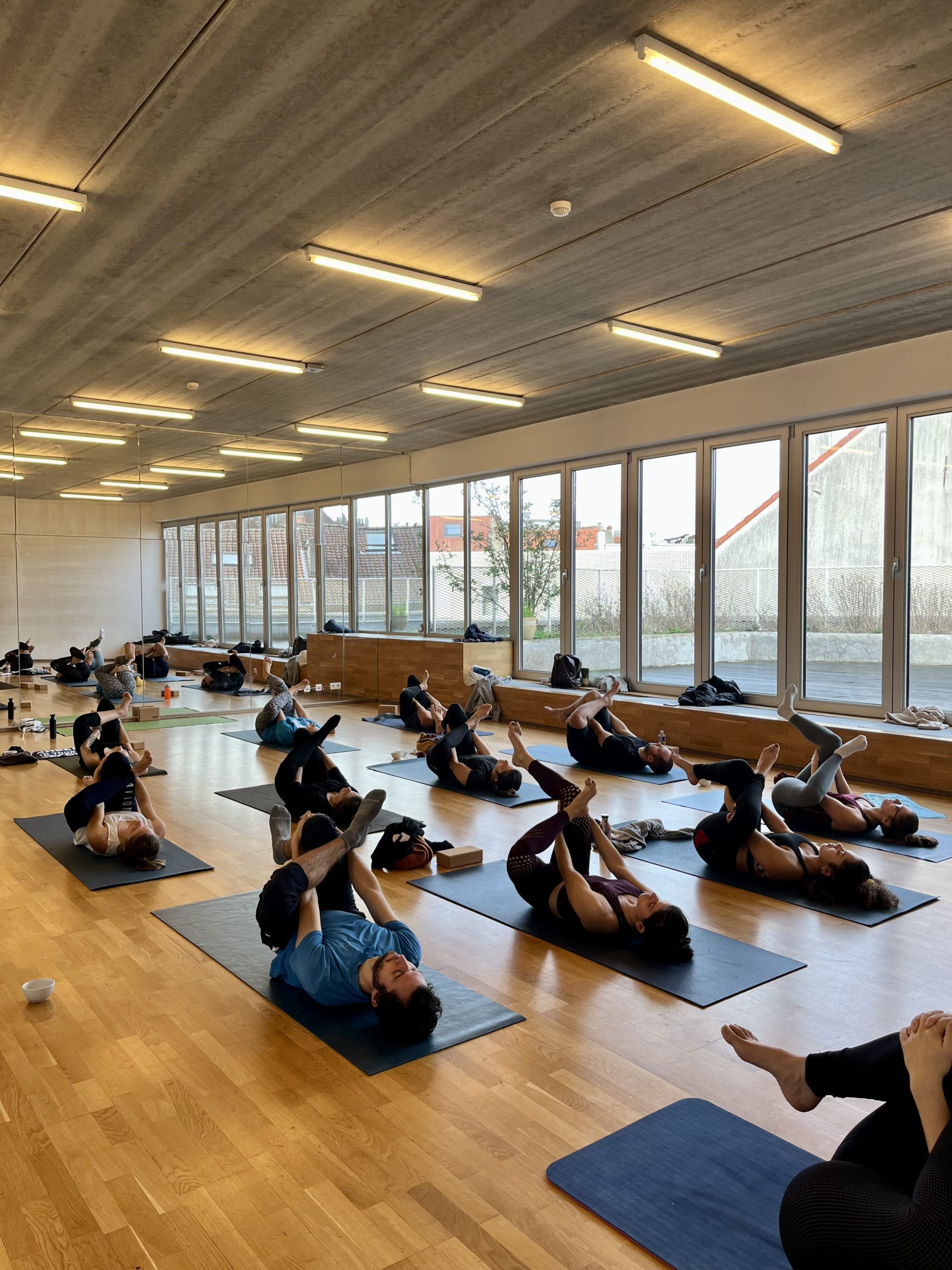 YIN YOGA
This gentle yoga class is open for practitioners of all levels (seniors and pregnant women welcome). Yin yoga is a slow, meditative practice that focuses on stretching the joints and connective tissues (fascias, ligaments) unlike more dynamic types of yoga (i.e. Vinyasa – see above) that focus on muscle strengthening. Yin yoga trains patience and acceptance. It helps to balance the body and the mind, and to reduce anxiety and stress. It also improves blood circulation, joint flexibility and mobility.
The practice includes mostly floor-based postures that are held statically between 3-5 minutes, a time during which the students are encouraged to focus their attention on their breath and on body awareness and sensations. Another reason for holding postures that long is that  connective tissues need several minutes to fully lengthen and stretch, while muscles in the target area should be held relaxed.
Yin yoga is an ideal practice for practitioners who seek to meditate and calm their mind, who want to improve their flexibility, and for athletes who need to relieve joint stress caused by excessive exercice.
10 Rue de la Digue, 1050 Bruxelles
18:30 – 19:45
14€/class
 48€/4-classes pass (valid 2 months)
10€/trial class (new students only)
Purchasable on location
10 Rue de la Digue, 1050 Bruxelles
18:30 – 19:30
14€/class
 48€/4-classes pass (valid 2 months)
10€/trial class (new students only)
Purchasable on location
10 Rue de la Digue, 1050 Bruxelles
10:45 – 12:00
14€/class
 48€/4-classes pass (valid 2 months)
10€/trial class (new students only)
Purchasable on location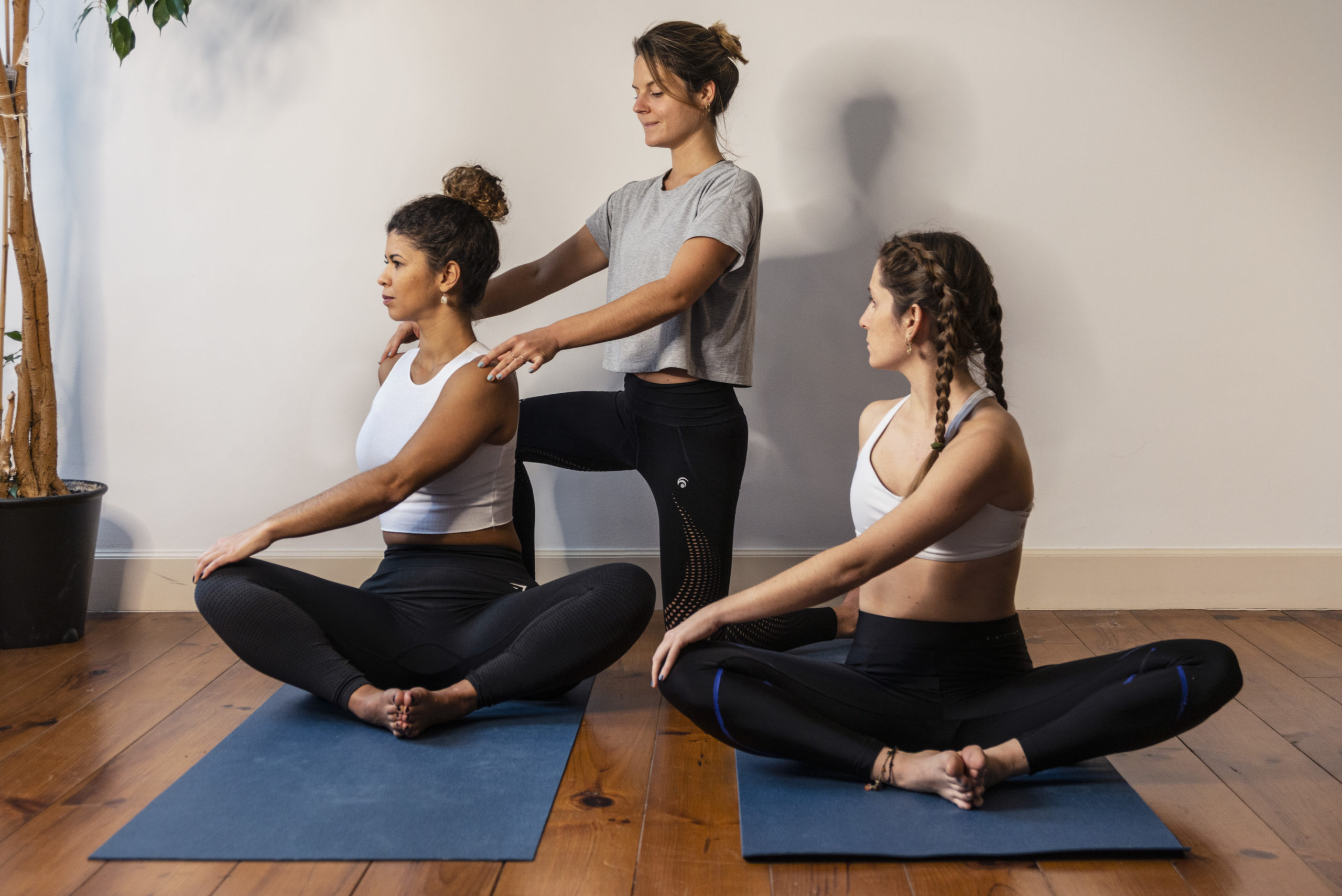 LIVE/ONLINE PRIVATE CLASSES (1-4 PEOPLE)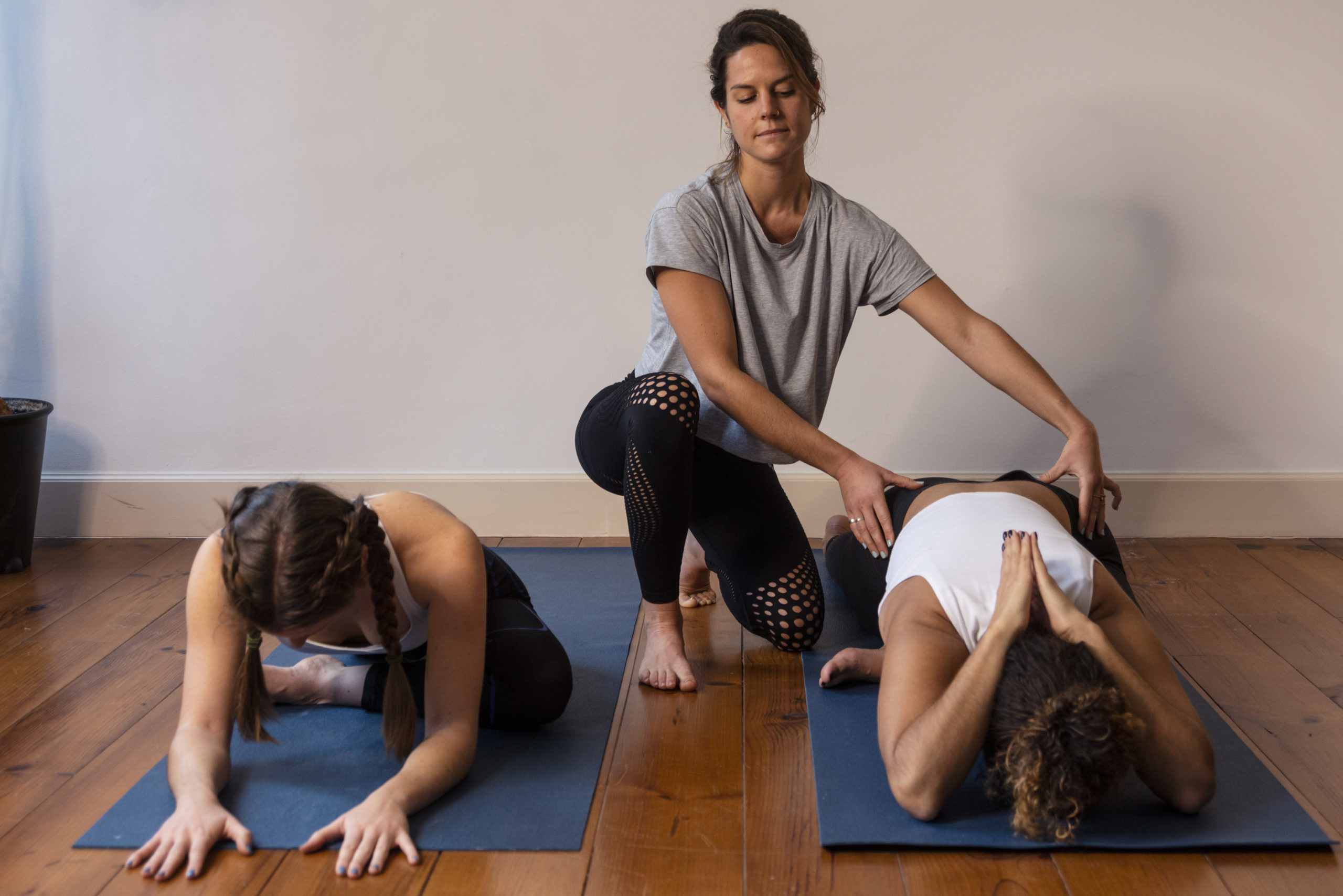 or
Your own home 
or
Online
Timing is flexible, depending on your schedule and YOGAZAZ's