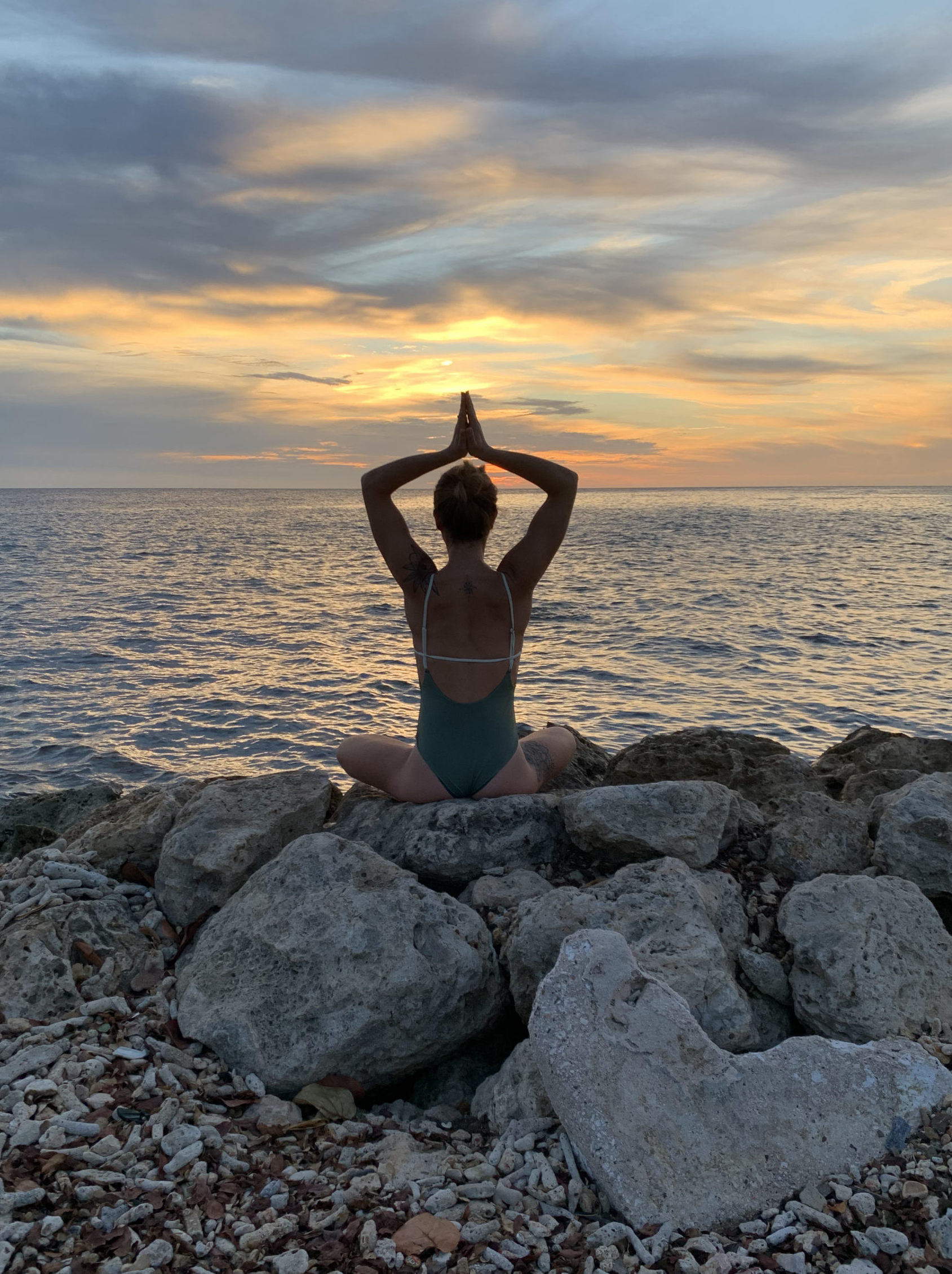 Yoga is not simply about practicing a series of postures/asanas. 
It's also about being able to shift your perspective about yourself and the world around you.
It's about reconnecting to your breath and prana/life energy, allowing your mind to concentrate, to reach a meditative state.
By practicing with YOGAZAZ, you will not only build bodily strength and stamina, and improve your flexibility, mobility, coordination and balance.
You will also learn to exercise and relax the mind.
More importantly, YOGAZAZ's teaching method is about giving you the tools to help you focus, better manage stress, feel more confident and ultimately develop a deeper and more harmonious connection with your body and mind.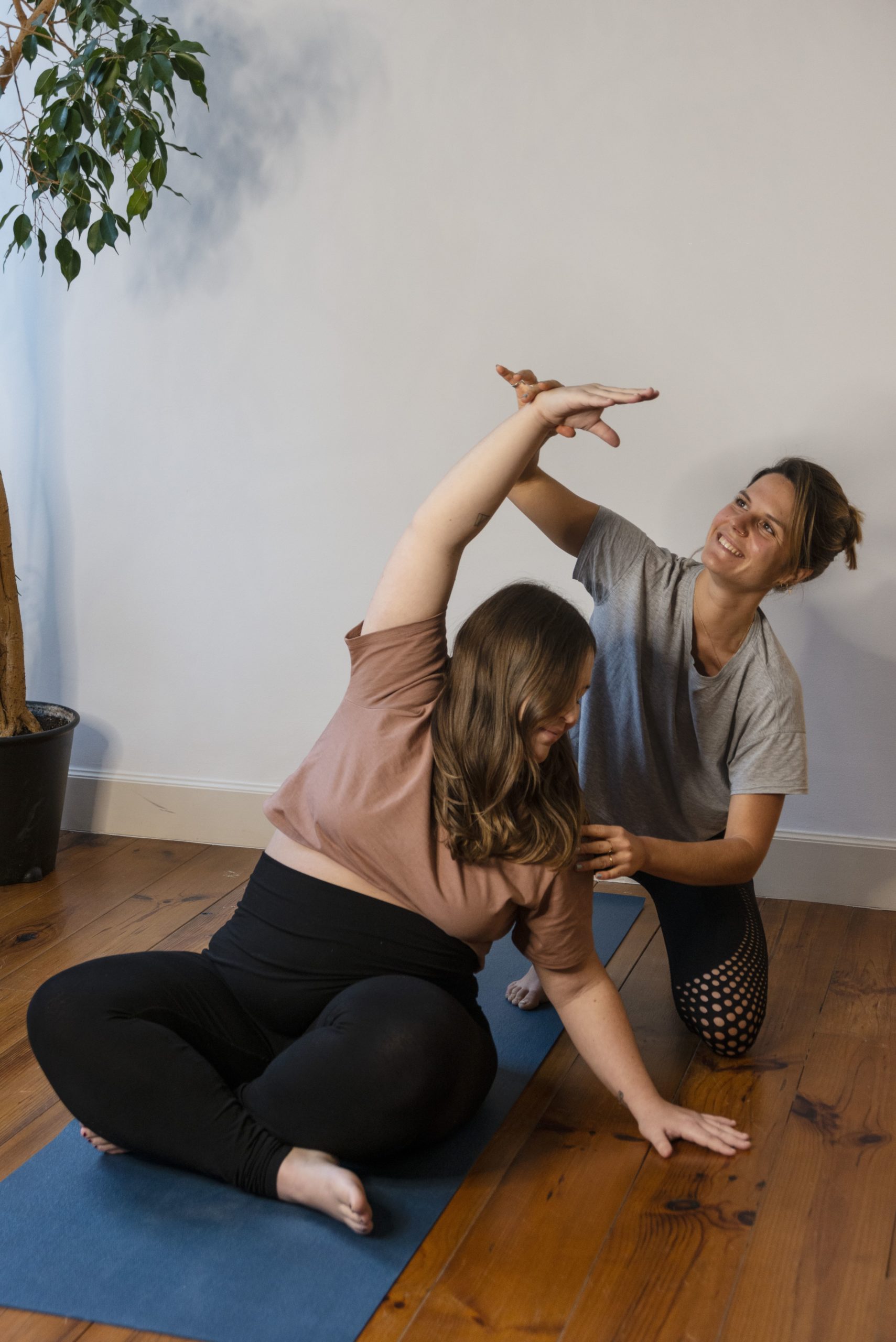 Elsa is the founder of YOGAZAZ teaching method and yoga retreats. 
With 11 years of experience practicing different types of yoga (Hatha, Ashtanga, Acroyoga, Vinyasa, Aerial, Hot Yoga) in various parts of the world, Elsa decided to deepen her knowledge about the philosophy and benefits of yoga on the body and the mind by following a 200-hour Vinyasa Yoga Teacher Training in 2019 in Brussels. In 2021, she completed a pre/postnatal Teacher Training in order to accompany pregnant women and new mothers to transition into their new life in the smoothest way possible.
Practicing a wide range of sports (climbing, boxing, running, volleyball, acrobatics, aerial hoop, etc.) next to yoga and daily meditation, Elsa strongly believes that it is crucial to exercise the mind as much as the body to better manage stress, feel more healthy, confident, focused and grounded, and to ultimately develop a deeper and more harmonious connection with one's body and mind. 
Thanks to her expertise in teaching various levels of yoga practitioners (from beginners to advanced, or pregnant women) as well as different age groups (from kids to retired yogis), Elsa guides each student to work with their body, rather than against it. She acknowledges that every body is different and unique, and so she will encourage each student to explore, celebrate and focus on his/her own yoga practice, and no one else's, in order to feel more at peace with him/herself.
"Elsa is a great Yoga teacher. Her energy is really motivating, and her flows are really innovative for both beginner and advanced students. She can teach in French and English."
"Elsa is gentle and a good teacher. Her classes offer a real moment of relaxation and reconnection with one's body and mind. Don't be fooled though, she can push you out of your comfort zone, but for your own good and with utmost care."
" Elsa is always welcoming of anyone's requests or questions, with an open heart and mind and lots of compassion and patience for differing levels and needs. The length of her classes are adequate, with a good warm up, flow and time for savasana. I love that she suggests different degrees of intensity for the postures, which gives me the opportunity to push myself as far as my body and mind would allow me during a particular class. A big plus is that her classes are given in French and English, also offering further explanations regarding different postures whenever asked. I highly recommend Elsa's classes for both beginner and advanced yogis!"
"Elsa's a great teacher. She took her time to explain to me the different postures, their benefits and correct alignment as I'm a beginner. I felt so relaxed afterwards! I highly recommend following her classes."
"The most caring, attentive yoga teacher who always takes into account your specific needs. Every yoga class is the best gift to your body and to your soul."
If you have any queries or you if would like to collaborate on a project (workshop, retreat, product development), please fill in the form 
or contact me directly on info@yogazaz.com / +32 485 74 64 77