On a regular basis, YOGAZAZ organises 1,5 to 2,5-hour workshops to enable students to deepen their yoga practice and discover new techniques, skills and disciplines.
Workshops can either focus on mastering a particular challenging posture, or on targeting a certain body area, or focus on practices and skills such as meditation, or can be dedicated to combining the benefits of yoga and sound healing.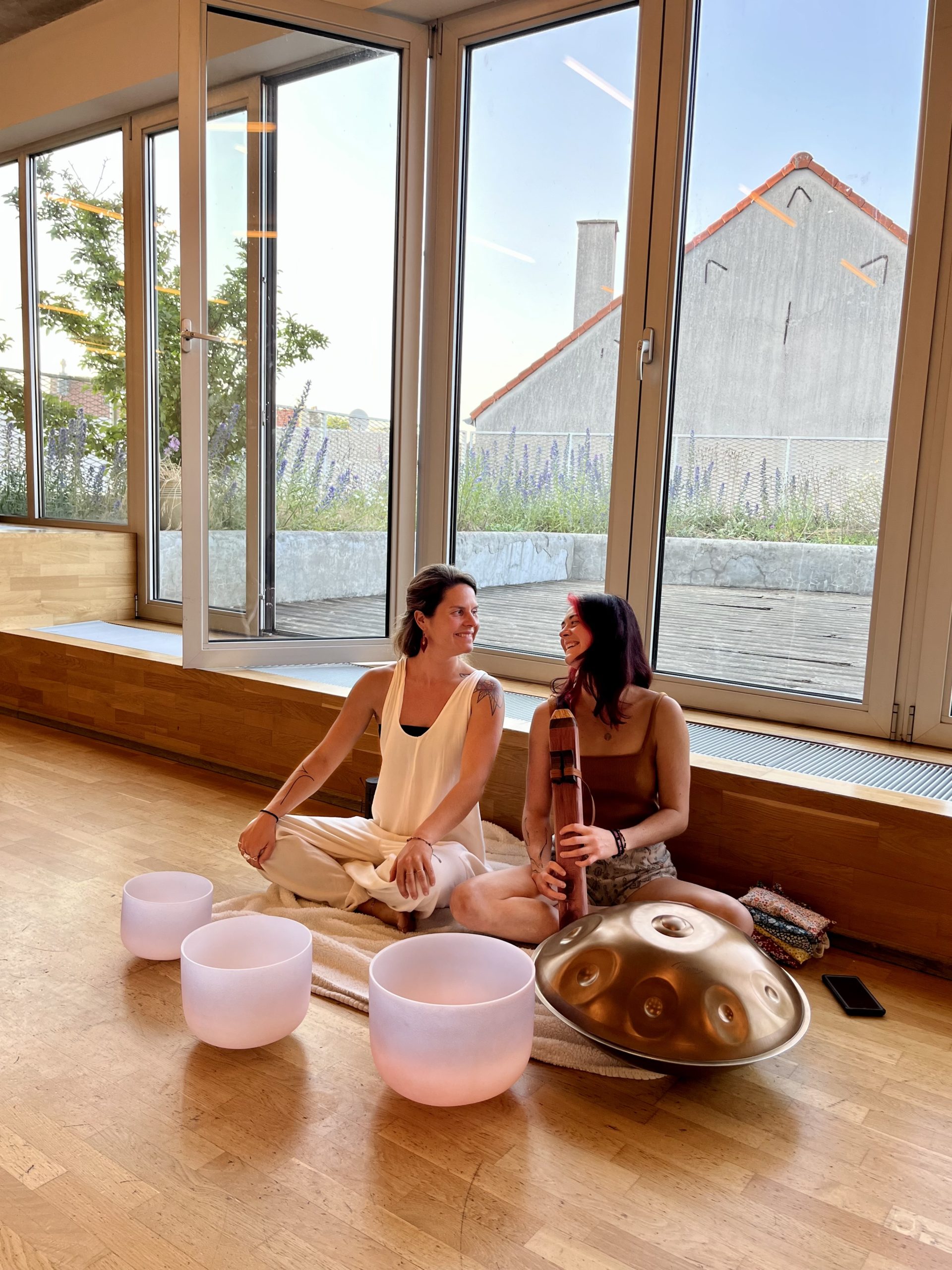 YOGA & SOUND HEALING WORKSHOP

Friday 06/10/23 – 18:15-19:45 – Maison de Quartier Malibran (10, Rue de la Digue, 1050 Ixelles. Room "Rythme" situated on the 3rd floor).
A soothing workshop, where you will be guided into a state of well-being and deep relaxation through a gentle yoga practice, followed by a sound bath made with unique instruments that create frequencies that will vibrate in your body, melting your stress away and helping you release blockages, may they be physical, mental or emotional.

YOGA FOR (PERI)MENOPAUSE

Sunday 22/10/23, 2pm-5pm – Yoga Room Plasky (41-43, Roodebeeklaan, 1030 Schaarbeek)

As described by its founder Petra Coveney (UK), Menopause Yoga is a style of yoga to help women manage the main menopausal symtoms. This 3-hour workshop will include women's circles, meditation and breathing exercices, a yoga sequence and sharing of information and tips regarding the menopause and how to deal with it.
More specifically, in this workshop we will focus on Hot Flushes, Night Sweats and Stress, which are common symptoms during Perimenopause.